Newsletter
With our newsletter you are always informed about vital substance trends, new products and exciting experience reports. Sign in!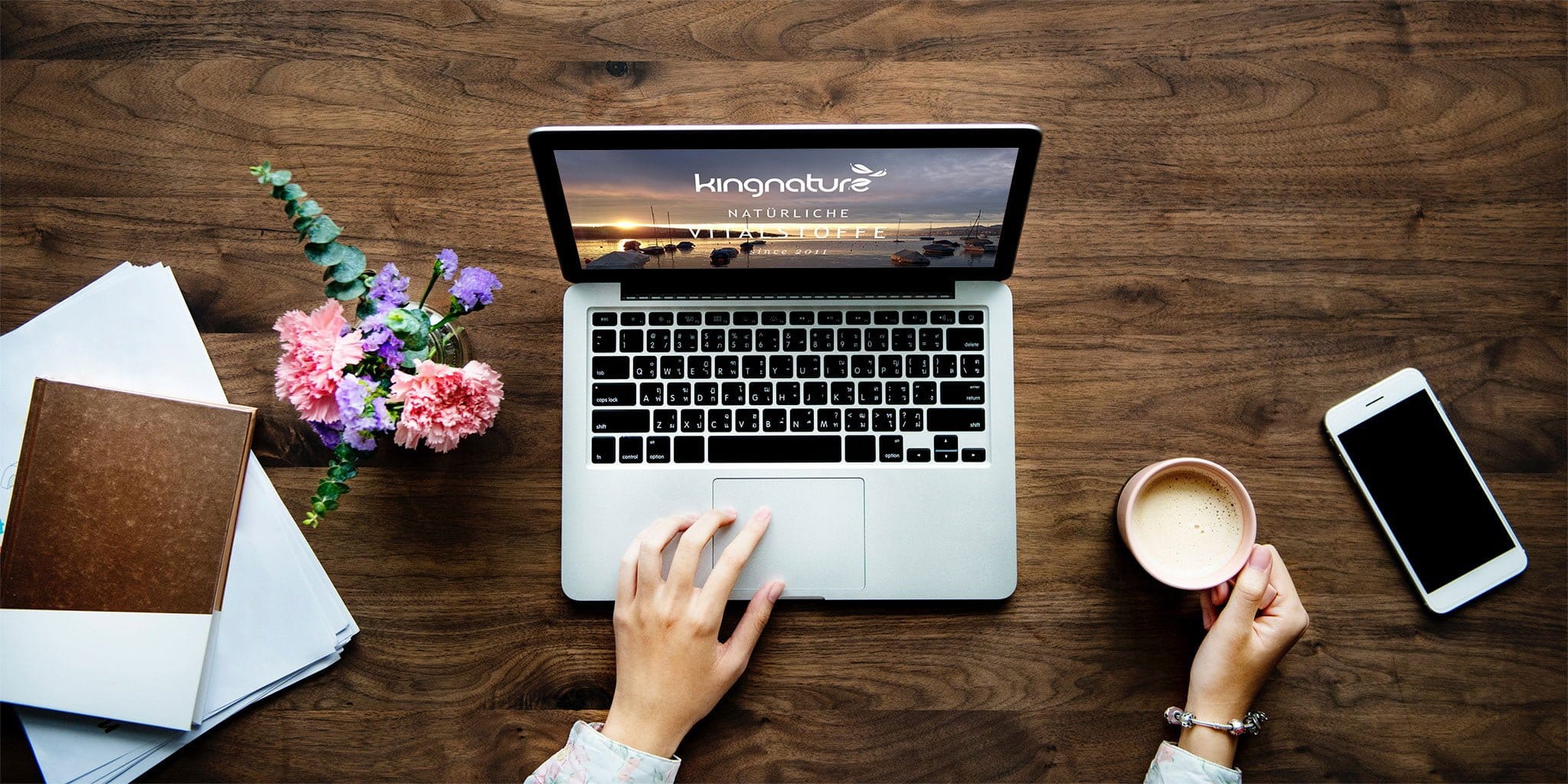 Information on the content and dispatch of the newsletter
What content can I expect?
We will inform you about new and adapted products, invite you to seminars, report on current trends from the world of vital substances and share experience reports with you. We also inform you about general innovations and changes at kingnature.
How often is the newsletter sent?
The newsletter is sent every 6 to 8 weeks. The frequency depends on the topics.
Use of MailChimp
Our newsletter is sent via MailChimp, a service based in the USA. The use of MailChimp essentially ensures that e-mails are sent reliably and are more likely not to end up in the spam filter. The appropriate level of data protection for the processing of data by MailChimp is guaranteed by its Privacy Shield certification (list entry). We have also concluded a contract for data processing with MailChimp. You can find more information about MailChimp in our privacy policy.
Double-Opt-In and Opt-Out
You will receive a double opt-in e-mail asking you to confirm your registration. You can unsubscribe from the newsletter at any time (so-called opt-out). You will find a unsubscribe link in every newsletter or double opt-in e-mail.
Statistics and performance measurement
In order to optimize the newsletter for you, you agree to our evaluation, with which we measure how often the newsletter is opened and on which links the readers click.
Privacy statement
Detailed information on the transit procedure and the statistics, as well as your options for revocation, can be found in our privacy statement.