100% natürlich
Eifrei
Gentechfrei
Glutenfrei
Hefefrei
Laktosefrei
Nussfrei
Sojafrei
Swiss Made
Vegan
Vegetarisch
Morus Vida
Order quantity
1
2 - 3
4 - 7
8 - 100
Unit price

€

 43.70

€

 40.20

€

 38.20

€

 36.30
72 capsules each containing 600 mg mulberry leaf powder and 60 mg acerola extract. Net content 49 g. Contributes to normal energy metabolism with the ingredient vitamin C.
SKU:

159
Categories: Plant Extracts, Supplements, Vitamin C, Vitamins
Tags: Acerola, Capsules, Mulberry leaves, Mulberry Tree, Normal Energy Metabolism, Plant extract, Vegan, vegetarian, Vegi Capsules, Vitamin C, Vitamins
Hydroxypropylmethylcellulose (HPMC) is effective!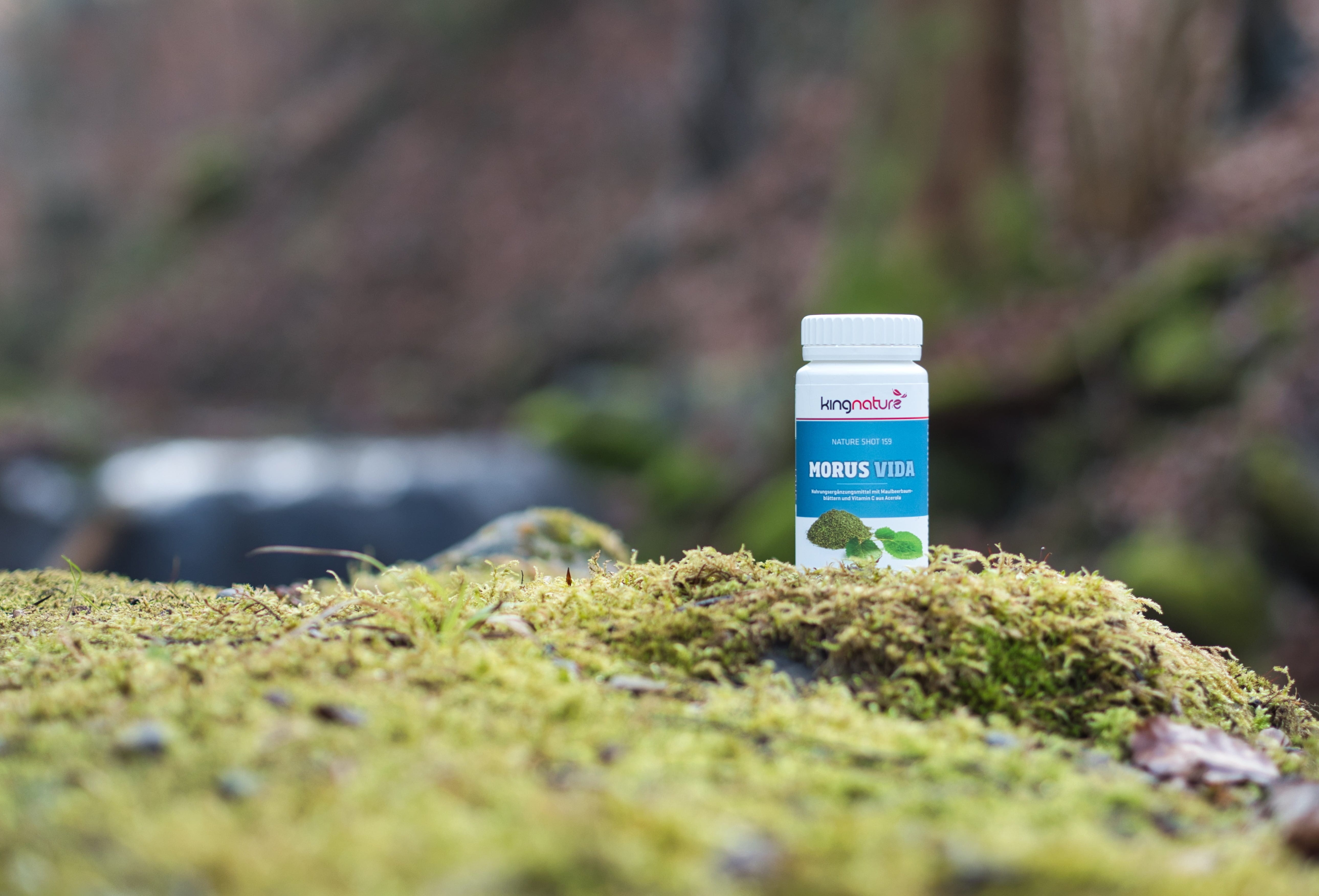 1-Deoxyno-what?! Mulberry trees (Morus alba) have been positively known for thousands of years. Mulberry leaves contain many secondary plant compounds, including the unique, mulberry-typical 1-deoxynojirimycin.