100% natürlich
Bio
Eifrei
Gentechfrei
Glutenfrei
Hefefrei
Laktosefrei
Nussfrei
Sojafrei
Sorbitfrei
Swiss Made
Vegan
Vegetarisch
Moringa Vida
Order quantity
1
2 - 3
4 - 7
8 - 100
Unit price

€

 32.50

€

 29.90

€

 28.40

€

 27.00
Organic Moringa leaf powder and organic green tea matcha powder from certified production. 72 capsules each containing 500 mg organic moringa leaf powder (Moringa oleifera) and 70 mg organic green tea extract (Organic Matcha from Japan). With 12 mg catechins per capsule. Net content 50 g. We check each delivery of our Moringa leaf powder for microbiological impurities before processing.
Hydroxypropylmethylcellulose (HPMC) is effective!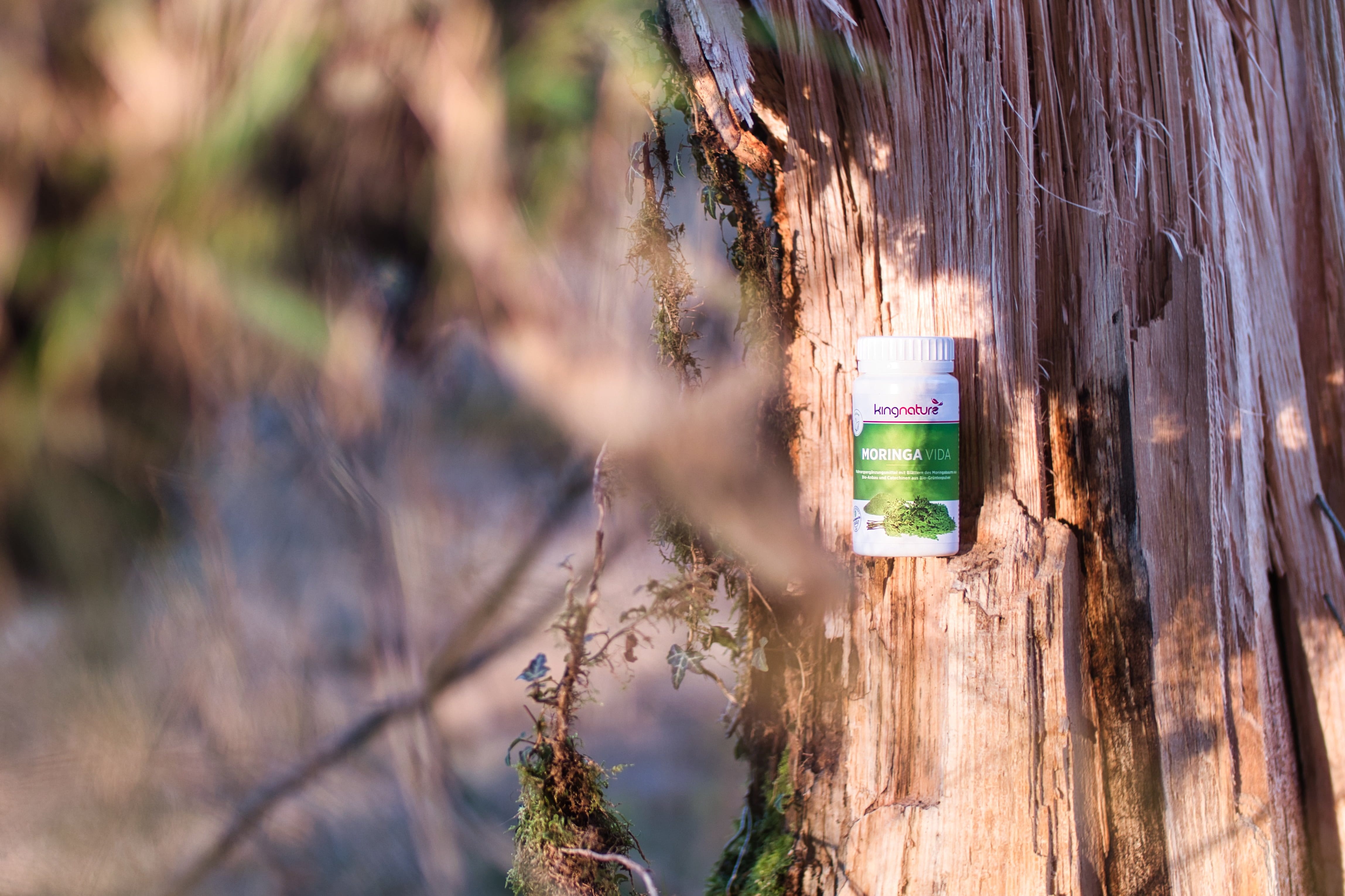 Natural multivitamin! Leaf powder from the tropical wonder tree. Moringa leaves contain a multitude of micronutrients. Those who do not like the rather tart taste of the Moringa leaves are well served with the capsules.