Relax Vida
Order quantity
1
2 - 3
4 - 7
8 - 100
Unit price

€

 67.00

€

 61.60

€

 58.50

€

 55.60
60 capsules of Relax Vida with Ashwagandha, milk protein hydrolysate, L-tryptophan, herbal mix, D-biotin. Relax Vida is rich in biotin. This contributes to a normal function of the nervous system and mental function. Content net 38 g.
Hydroxypropylmethylcellulose (HPMC) is effective!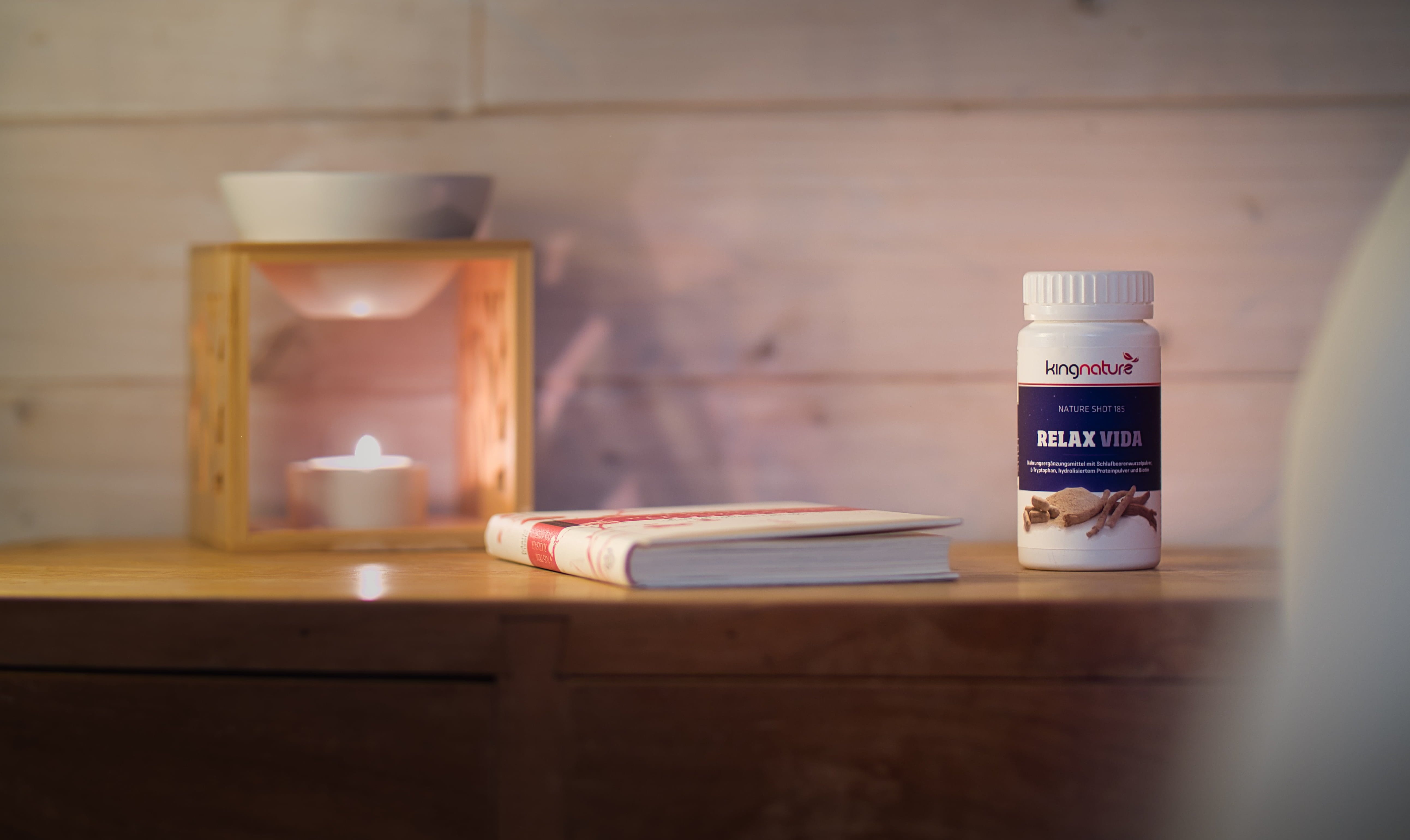 For relaxation and rest! With sleeping berry root powder (Ashwagandha), milk protein hydrolysate and L-tryptophan.