100% natürlich
Eifrei
Gentechfrei
Glutenfrei
Hefefrei
Laktosefrei
Nussfrei
Sojafrei
Sorbitfrei
Vegan
Vegetarisch
Zuckerfrei
Voluntastrols®
Order quantity
1
2 - 3
4 - 7
8 - 50
Unit price

€

 72.40

€

 66.60

€

 63.30

€

 60.10
The original Voluntastrols® directly from the inventors in New Zealand! Contains plant extracts from citrus fruits, camomile flowers and cocoa beans. 60 capsules, net content 32 g.
Hydroxypropylmethylcellulose (HPMC) is effective!
The original Voluntastrols® from New Zealand! Directly from the inventors and with secondary plant compounds such as bioflavonoids from citrus fruits, chamomile flowers and cocoa beans.
Buy the Original Voluntastrols®
Voluntastrols® contains a fruit complex with extracts of citrus fruits, camomile flowers and cocoa beans. If you want to buy the original Voluntastrols®, our Voluntastrols® is the right product for you.
Secondary plant compounds
Plants can produce a variety of different substances with which they protect themselves against unwanted bacteria and fungi, ward off predators or attract pollinating and seed-dispersing animals. These secondary plant compounds are also contained in the fruit, herb and cocoa compounds in Voluntastrols®.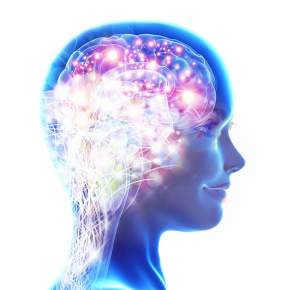 Citrus bioflavonoids
Citrus bioflavonoids are a collective term used to describe various flavonoids found in citrus fruits, primarily in their peel. These secondary plant compounds contribute to the colour, smell and taste of citrus fruits. Just like the vitamin C contained in citrus fruits, these flavonoids function as antioxidants and help to protect our body's cells from oxidative stress. Voluntastrols contain citrus fruit extracts from Citrus reticulata (tangerine), Citrus aurantiifolia (real lime), Citrus sinensis (orange) and Citrus limon (lemon).
Camomile flower extract
We all know chamomile well: The golden yellow camomile with the white petals. Unlike other chamomile species, true chamomile (Matricaria chamomilla) has a hollow base and a distinctive smell. It belongs to the Asteraceae plant family and flowers from May to September. It is found in almost all of Europe and Western Asia. It was already known to our ancestors and has long been used in many different ways. Furthermore, chamomile flowers also contain flavonoids.
Cocoa bean extract
The cocoa tree (Theobroma cacao) belongs to the genus Theobroma of the mallow family. It is an evergreen undergrowth tree that is only found in tropical regions under certain climatic conditions. It only bears fruit within 20° north and 20° south latitude. These leathery-woody fruits, which are around 20 cm long and up to 10 cm thick, offer the seeds (cocoa beans) excellent protection in their soft interior. Here in Switzerland, the cocoa bean is naturally known above all as the decisive ingredient of chocolate. However, it was used by indigenous peoples in Central America in many different ways as a food and a delicacy. Learn more about cocoa.
Buy the Original Voluntastrols®
Voluntastrols® is a proprietary product. It is important to look for the original logo when buying a Voluntastrols product.
What is Voluntastrols used for ?
The health claims that are possible for a dietary supplement like Voluntastrols and its ingredients are precisely specified by law. We cannot go beyond that, even if it should have scientifically confirmed physiological properties. Make up your own mind with an internet research.
What are the advantages of Voluntastrols®?
The original Voluntastrols® directly from the New Zealand inventors.
With extracts of citrus fruits, camomile blossoms and cocoa beans
Vegi-Capsules made from HPMC (vegetable capsule shell)
Vegan product
Buy Voluntastrols® online now!
Buy Voluntastrols® online now! You will receive a product with high-quality raw materials and an optimized recipe, which is gently processed and controlled in Switzerland. Scientifically tested vital substances from kingnature!
Product information Voluntastrols®
Voluntastrols® contains 60 Vegi capsules with 400 mg of plant mixture each. Net content 32 g. Capsule Size 0. Currently in Stock.
Ingredients: Citrus fruit powder mixture (Europe, 57 %), Chamomile flower extract (Matricaria chamomilla, 18 %), Hydroxypropylmethylcellulose (vegetable capsule), Cacao bean extract (Theobroma cacao, 7 %).
Recommended dosage
Take 2 capsules daily, preferably in the morning.
Nutrition information Voluntastrols®
| | |
| --- | --- |
| | für 100 g |
| Energy | 402kJ / 96 kcal |
| Fat | 5 g |
| of which saturates | 0.7 g |
| Carbohydrates | 8 g |
| of which sugars | 1.1 g |
| Proteins | 5.6 g |
| Salt | 0.3 g |
This food is not a substitute for a varied, balanced diet, fresh fruit and vegetables and a healthy lifestyle. Store in a cool, dry place and out of reach of children. Do not exceed the recommended dosage.
Datasheet of Voluntastrols
You can find all product information in the Datasheet Voluntastrols.
eKomi Reviews: