100% natürlich
Bio
Eifrei
Gentechfrei
Glutenfrei
Hefefrei
Laktosefrei
Nussfrei
Sojafrei
Swiss Made
Vegan
Vegetarisch
Kurkuma Vida
Order quantity
1
2 - 3
4 - 7
8 - 100
Unit price

€

 43.70

€

 40.20

€

 38.20

€

 36.30
High quality turmeric, black pepper and green tea extract. In organic quality from certified production. Net content 51 g. 72 capsules with organic turmeric powder (full spectrum), organic turmeric extract, organic green tea matcha powder and organic black pepper. With curcumin from turmeric and catechins from green tea matcha extract. When selecting our raw materials, we attach great importance to the highest possible content of curcumin and essential oils.
Hydroxypropylmethylcellulose (HPMC) is effective!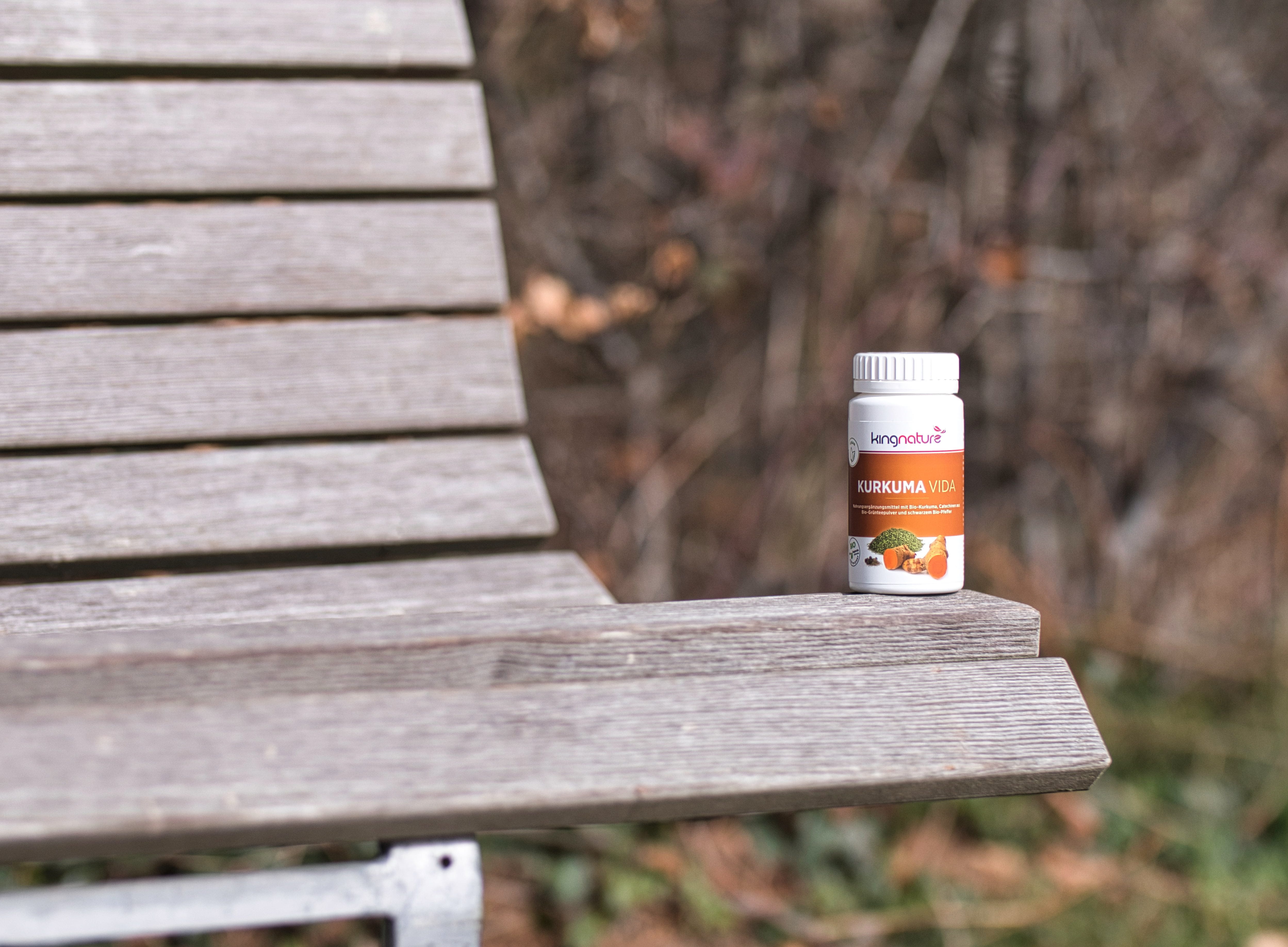 The "sacred root of India"! A mixture of turmeric powder (full spectrum), turmeric extract and black pepper for improved absorption in the intestines, as well as green tea matcha powder.